Geometric texture
Main contributors:
Ahlem Othmani

Jean-Marie Favreau
Associate collaborators:
Project description
Context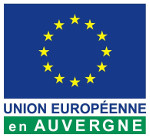 This project is part of the 3DCI project, funded with support from FEDER and BPI France (was Oseo). The aim of the 3DCI project (FUI AAP14) consists in developping an original and innovative system for default detection during the inspection phase of electronic components of electronic board manufacturing.
In the 3DCI project, I was involved with ISIT (UMR 6284 UdA – CNRS) to design new segmentation methods driven by expert knowledge and using abstract descriptions (such as graphs). The two application contexts are the present project and the medical imaging segmentation.
Related articles
Download